Church: Ministry Strategy
---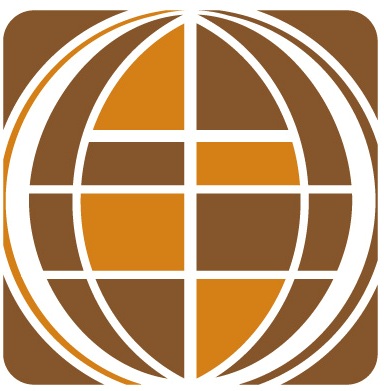 This is part three of a three-part curriculum designed for equipping church workers and leaders. Click here for part 1 and here for part 2.
The Spirit leads us to participate with Jesus in fulfilling the Father's mission to the world by sharing in the foundations, competency and strategy of Jesus' ongoing ministry. That strategy, which we call the "disciplemaking pathway," is unpacked below and in a related slide show and blog post. We provide examples of churches on the pathway at GCI Weekly Update.
Disciplemaking Pathway
The diagram at right and the text below examine the "patterns" of Jesus' continuing disciplemaking ministry. Church leaders are called to journey on this disciplemaking pathway with Jesus and to equip others to join in (Ephesians 4:11-13). For additional detail and related resources, follow the links.
1.

seek

the lost

Jesus' instruction to "go" (Matt. 28:19) implies that the church is to share in the Holy Spirit's work to evangelize those Jesus affectionately refers to as his "lost" sheep (Luke 19:10; 15:1-32).

Believers share in the Spirit's work of evangelism through what we refer to as eternal CPR:
Cultivating friendships with nonbelievers in ways that yield bridges of authentic, loving relationship without compromising obedience to Christ.
Planting into those friendships through actions and words that demonstrate the positive difference a relationship with Jesus makes in one's life.
Reaping a follower of Jesus by sharing with those friends a clear presentation of the gospel of God's grace in Christ.
For help in seeking the lost, click here.
2.

nurture

believers

Expanding his command to "make disciples," Jesus spoke of "baptizing them in the name of the Father and of the Son and of the Holy Spirit" (Matthew 28:19). A new believer is baptized as a sign of faith in Christ and entrance into a community of faith where they are nurtured through the practice of ACTS:
Adoration: Sharing, through the Spirit in Jesus' lifestyle of worship, hope and expectancy, which flows from his prayerful dependence on the Father.
Community: Active participation in the Body of Christ, the church.
Truth: Devotion to Jesus, who is the Truth, revealed to us in Holy Scripture.
Serving: Joining with Jesus in serving others both inside and outside the church.
For help in nurturing believers, click here.
3.

equip

workers

Jesus spoke of teaching disciples "to obey everything I have commanded you" (Matthew 28:20). As believers grow to love Jesus and his church, they need to be equipped through training and coaching to be active and skillfull workers with Jesus as he ministers to believers and nonbelievers.

For help in equipping workers, click here.
4.

 

multiply

leaders, ministries & churches

Jesus devoted much of his earthly ministry to choosing, training and commissioning leaders. Following Jesus' resurrection, these leaders, led by the Holy Spirit, identified, mentored, appointed, sent and coached additional leaders. As a result, the church grew in unity, maturity and in numbers.

The Spirit continues to gift some within the church to be shepherd-leaders of God's "flock." Existing leaders have the responsibility to equip and support these emerging leaders by providing training, mentoring and coaching with an eye toward multiplying disciplemaking leaders, ministries and churches.

For help in multiplying leaders and ministries, click here.

For help in multiplying churches, click here.
---
Here, from GCI's Church Multiplication Ministries' Church Next Training, is a video that addresses the importance of churches having in place a clearly defined disciplemaking pathway (here referred to as a "discipleship pathway"):
Help us provide more content like this by giving today
Donate