This workshop is for Hope Avenue Champions to define the role and purpose of the Hope Avenue Champion, as well as the sub-teams within the Avenue.
Day 1: This session introduces the Hope Avenue. We'll look at the kinds of experiences we want people to have during our worship services. The Hope Avenue Champion will be discussed, including the characteristics of a good leader for the avenue and their responsibilities. The second half of the hour will be spent in discussion groups.
Day 2: This session explores possible team members that make up the Hope Avenue team. Ideas for planning and coordinating the team will be shared. Personal stories will be shared about what has worked in our congregation, what hasn't worked, and struggles we faced (and are still facing). The second half of the hour will be spent answering your questions.
Meet your facilitators George & Sarah Strub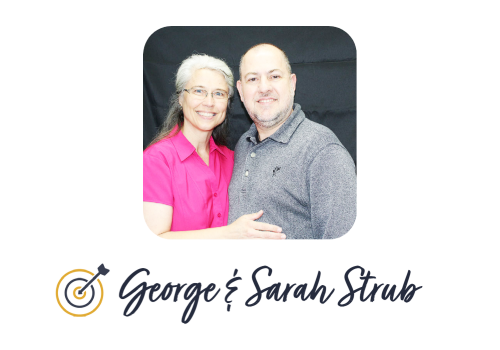 George and Sarah Strub both serve as elders at Grace Communion Big Sandy. They were married 25 years ago and began leading worship in their congregation the same year! Their experience of connecting with Jesus during worship has now expanded to the whole service through the Hope Avenue. George has been the congregation's Hope Avenue Champion, and Sarah the Faith Avenue Champion, for a little over a year. They are the parents of two college-age adults. They are involved in many areas of ministry, including youth/camp ministry.
Get a sneak peek into Geroge's experience being a Hope Avenue Champoin by checking out this episode of the GCPodcast.